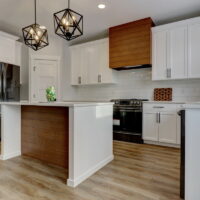 Jaeger Homes strives to provide quality workmanship in each and every one of our homes. It's our goal to exceed our client's expectations of service.
Dan and Jacqui Jaeger are both hands on in every build and are frequently on the job sites to ensure that expectations are being met and that things are running smoothly. Our trades people have been carefully selected in order to achieve the high standards we expect for our clients and our company. Many of our experienced trades have been working with us for a decade or more.
We want to make ourselves accessible for any questions that our clients may have any step of the way. Even after our clients take possession of their home, we like to maintain a line of contact to ensure that everything is running smoothly.